1.)
DAS GROSSE FRESSEN
Gourmet Spezialitäten der extra Klasse…
Du sehnst dich danach richtig gestopft zu werden um als vollständige Toilette zu dienen?
Lady Samira lädt ein der Spielball Ihrer Gelüste zu werden.
Spezialzeit 4 Std. (2 Std. Spielzeit & 2 Std. fixierte Liegezeit)
Das Spezial ist in zwei Varianten möglich und beinhalten immer den Zeitraum von 4 Stunden (2Std. Spielzeit & 2Std. fixierte Liegezeit)
Erste Möglichkeit "soft"  :
Das Große Fressen mit KV – NS gestopft zu werden
wo die Lady dich als vollständige Toilette benutzen und die Selbstverständlichkeit der (Zwangs)aufnahme gilt.
Zweite Möglichkeit Hardcore  :
Das Große Fressen mit Lebensmittel – KV – NS – Vomit- Speichel und jegliche Flüssigkeiten
die aus der herrin kommen wo eine richtige Stopfung stattfinden wird natürlich in alle Öffnungen meines dixi Klo…
Weitere Infos erhaltet Ihr gerne bei mir persönlich!
THE BIG FOOD
Gourmet specialties of the extra class…
Do you long to be properly stuffed to serve as a full toilet?
Lady Samira invites you to become the plaything of your desires.
Special time 4 hours (2 hours playing time & 2 hours fixed lay time)
The special is possible in two variants and always includes a period of 4 hours (2 hours playing time & 2 hours fixed lay time)
First possibility "soft" :
The big food to be stuffed with KV – NS
where the lady use you as a complete toilet and the (forced) admission is a matter of course.
Second possibility hardcore :
The big eating with food – KV – NS – Vomit saliva and any liquids
who come from the mistress where a real stuffing will take place of course in all openings of my dixi toilet…
You can get more information from me personally!
2.)
SCHREI NACH FREIHEIT
– Dunkelheit – enge – Stahl – stille –
Waren es die Schritte ihrer Heels … oder doch nur das Rauschen des Wasser in den Rohren was mir immer wieder den Atmen nimmt…. 
Was wird sie tun … wann werde ich frei sein … !?! 
Wage den Schritt und Tritt deine Haft an. Es wird sich zeigen wann es in dir den Schrei nach Freiheit weckt.
Es bestehen die Möglichkeiten einer kurzen Arreststrafe bis hin zur u Langzeitinhaftierungen – je nachdem, welche Strafe von der Herrin zu Grunde gelegt wurde.
Während deines Aufenthaltes wirst du gefangenengerecht verpflegt. Bitte informiere die Herrin auch über mögliche Allergien.
SCREAM FOR FREEDOM
– darkness – narrow – steel – silent –
Was it the steps of her heels … or just the rushing of the water in the pipes that takes my breath away again and again ….
What will she do… when will I be free…!?!
Take the step and enter into your confinement. Time will tell when it awakens the cry for freedom in you.
There are options ranging from a short arrest sentence to long-term imprisonment – depending on the sentence the mistress used as a basis.
During your stay you will be catered for inmates. Please also inform the mistress about possible allergies.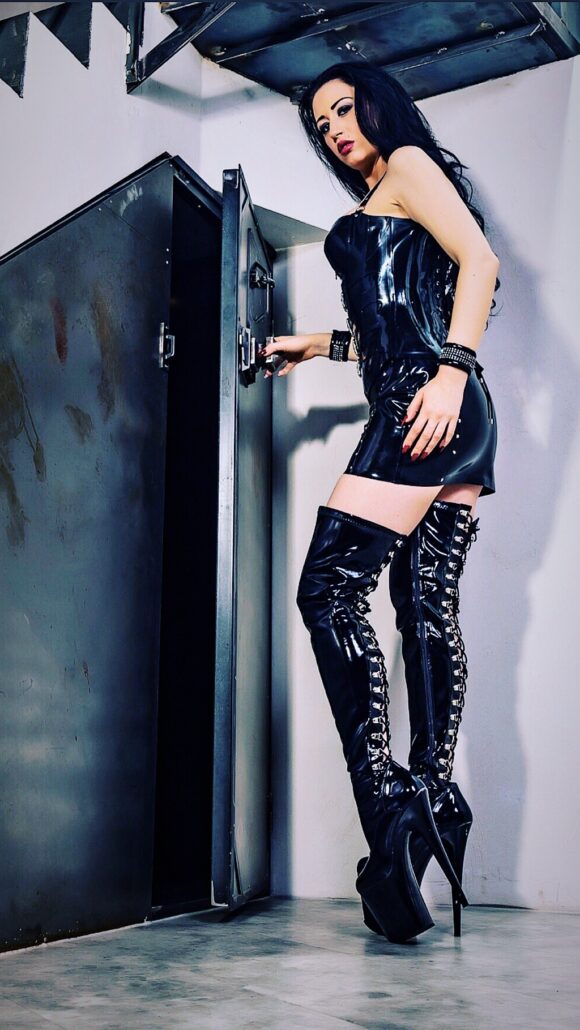 3.)
MUTTER – TOCHTER SPECIAL 
"Wahre Mutter & Tochter"
Erlebe das einzigartige in der SM Welt und begib dich in unsere Hände wo die Gene der Dominanz dich an Orte leiten von denen du nie gewagt hättest zu Träumen….
MOTHER – DAUGHTER SPECIAL
"True Mother & Daughter"
Experience the unique in the SM world and put yourself in our hands where the genes of dominance lead you to places you never dared to dream of….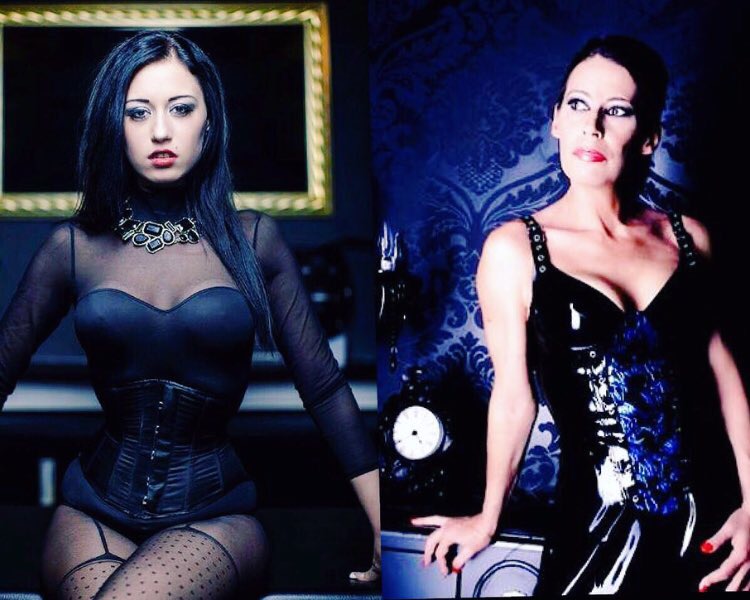 4.)
OVERNIGHT SPECIAL
Lass dich Fallen und begib dich in meine Hände…
Special time
20 Uhr – 10 Uhr (inclusive 3-4h Spielzeit)
Beliebig kombinierbar mit deinen speziellen Neigungen –  Versklavung , Bondage , CBT, Toilettenerziehung , Transformationen, Rubberdoll, TV Erziehung , Latex , Leder ….
OVERNIGHT SPECIAL
Let yourself fall and put yourself in my hands…
special time 8 p.m. – 10 a.m. (including 3-4 hours playing time)
Can be combined with your special inclinations – enslavement, bondage, CBT, toilet education, transformations, rubber doll, TV education, latex, leather ….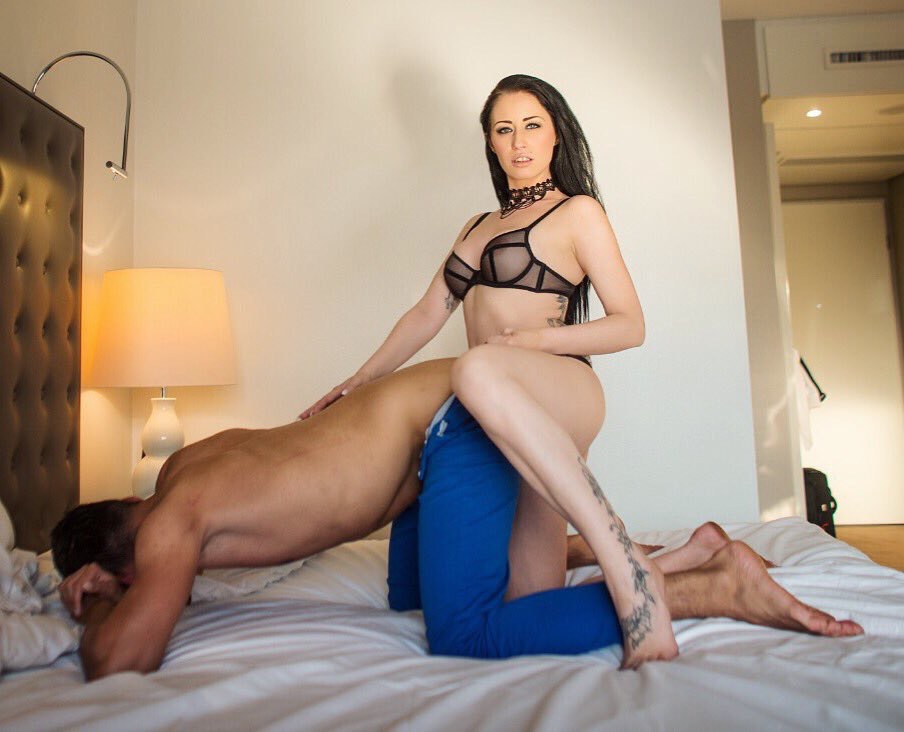 "

Mut zur Demut

"

"

COURAGE TO HUMILITY

"