WILLKOMMEN IN MEINER FETISCH WELT
Ich bin eine sehr anspruchsvolle Lady und lege großen Wert auf einen kultivierten Umgang. Mein Wunderschönes Äußeres gepaart durch meine unbeschwerte Art zeichnen meinen persönlichen Stil aus.
Das Thema BDSM war bereits sehr früh Teil meines Lebens. Früh spürte ich die dominanten Züge meiner Persönlichkeit.
Ich wusste schon derzeit Männern zu gefallen, die richtigen Züge zu tätigen um komplette Kontrolle zu besitzen und mein Willen zu erlangen.
Durch meine Mutter die bereits als Domina tätig war und dies offen besprach, war das Thema BDSM nicht fremd.
Kurz vor meinem 18 Geburtstag informierte ich mich genauer und so lehrte mich meine Mutter nach alter Schule den Weg zur unnahbaren klassischen Domina.
Seit Jahren habe ich mein Hobby zum Beruf gemacht und und lebe es in vollen Zügen.
In mir findest du eine erfahrene und absolut versierte Lady, die dich souverän und stilsicher im Spiel führt.
" MUT ZUR DEMUT "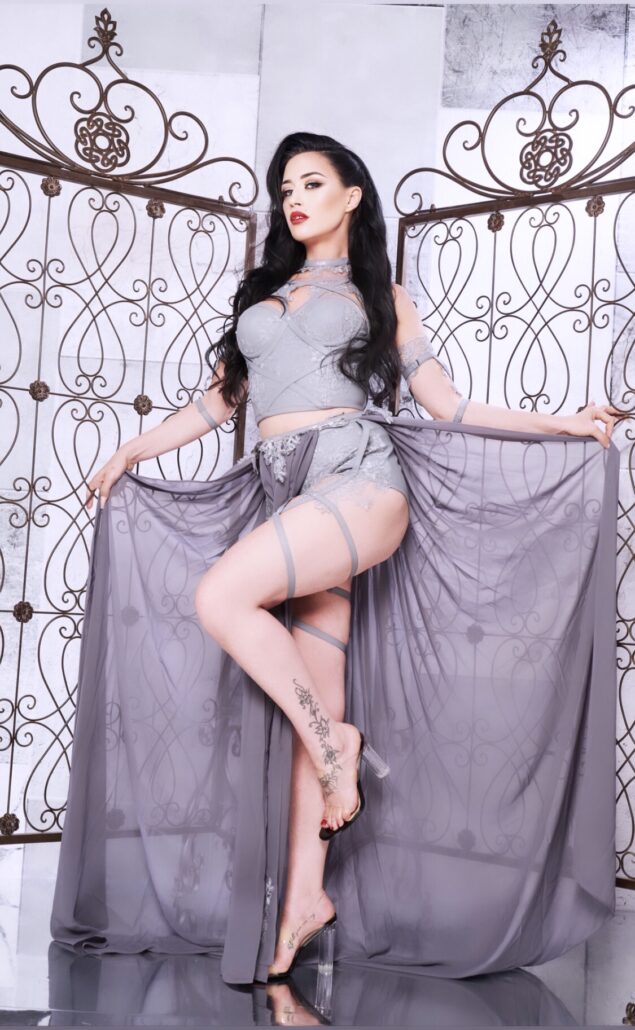 WELCOME TO MY FETISH WORLD
I am a very demanding lady and I attach great importance to cultivated interaction. My beautiful appearance paired with my carefree nature characterize my personal style.
BDSM was a part of my life very early on. I felt the dominant traits of my personality early.
I already knew how to please men, to make the right moves to have complete control and to gain my will.
My Mother, who was already a dominatrix and discussed this openly, the topic of BDSM was not unfamiliar.
Shortly before my 18th birthday I got more information and so my mother taught me the old-school way to become the untouchable classic dominatrix.
For years I have turned my hobby into my job and live it to the fullest.
In me you will find an experienced and absolutely accomplished lady who will guide you confidently and stylishly in the game.
" COURAGE TO HUMILITY "